Helping you to get what you want without breaking the bank! We offer PayPal CREDIT, so you can buy now, and pay later! Pay off your tattoo, fine art purchase or more in payments with no interest if paid in full in 6 months.
A great Buy Now and Pay Later option that will help us, help you accomplish your dreams!
APPLY
---
The first step to being on the credit program is to apply! The credit program is offered through Paypal. You will need to have an account or create one. Visit the link below and complete an online application and get approved. PAYPAL CREDIT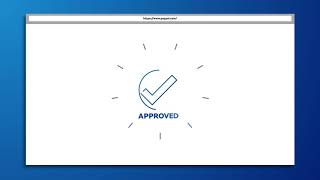 ---
APPROVAL
---
Once approved you will receive an approval notification through the app or by email. You will provide this information to us before your scheduled appointment. Approval can be completed instantly or within a few days depending on your application.
---
CHECK OUT
---
If you are purchasing an expensive Art or using Paypal Credit to complete a large scale tattoo, at check out we will send you a link/invoice directly to your phone. All you have to do is pay the invoice by selecting Paypal Credit as your payment method. This will allow you to pay us, but pay it off in your own time!
---
WHY SIGN UP
---
Why sign up? Large tattoos require multiple sessions, this results in more cost. The more money you can put down per session will speed the overall progress up, but if your budget requires you to shorten your sessions due to cost this will prolong the process and progress of your piece! With Paypal Credit, you can have longer more expensive sessions, which means you will get done sooner! All the while maintaining your budget!
---
BENIFITS
---
Use PayPal Credit's digital, reusable credit line to shop online anywhere PayPal is accepted, and get 6 months special financing on purchases of $99+ every time you shop. Get a credit decision in seconds with a quick application. The convenience of buying now and paying over time has the added benefit of no annual fee. If approved, PayPal Credit is automatically added to your account with PayPal. Check out in just a few clicks with no card numbers or expiration dates. Accepted at several different locations! PayPal Credit helps make it easier to fit purchases, big or small, in to your budget every time you shop at your favorite online stores where PayPal is accepted.
---
HOW IT WORKS
---
Buy now, Pay Later. PayPal Credit is a digital, reusable credit line to shop anywhere PayPal is accepted, and get 6 months special financing on purchases of $99+ every time you shop. Say, you want a Tattoo that will cost $600. You can pay it in full with Paypal Credit, but pay off that amount in payments!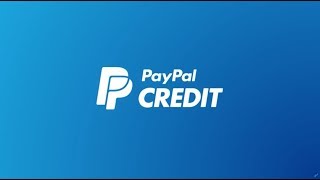 ---
---